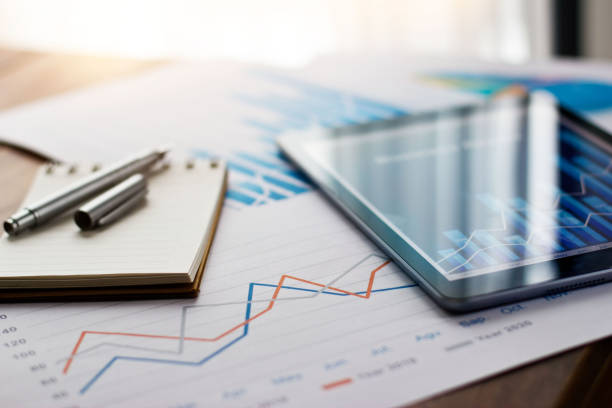 As a bustling tech-hub in central Warrington, we know from experience that when it comes to accountancy systems for tech companies, the options available can be overwhelming. There's a plethora of accountancy systems around, so how do you know which one's best for your tech company? We asked Sarah Smith from Jackson Stephen LLP – one of our business partners – to tell you what you need to know, and which systems she thinks you should check out.
Think cloud-based
As with most software now, a lot of accountancy systems are in the cloud. This means they're quick and efficient to use and are as secure as you'd expect. They usually come with lots of handy features we know tech companies will really embrace too, which you can read more about later.
Leading systems
The two platforms I'd recommend are Xero and Sage Business Cloud Accounting. Both are perfect for tech companies because they're designed to be adaptable, cut out manual processes, and you don't need to be an accountant to use them. They're both compatible with apps as well.
Xero is fairly young in comparison to the long serving Sage brand that most UK businesses know and use. But, in my opinion, Xero is slightly ahead as it was built with tech in mind and has great automation. One of the particularly useful things it does is match bank transactions to invoices, and you can add payment links to invoices, which makes it easier for customers.
Sage is longer established, so some people trust their cloud product, Sage Business Cloud Accounting, more because of that. There's a legacy desktop version still around but most businesses are moving to Sage Business Cloud to reap the rewards of being in a cloud environment.
A big advantage of any cloud accounting platform is the access to real-time data, so we can offer real-time advice to anyone using them.
Think about apps too
To get the most of either of these systems, and your accounting in general, it's a good idea to use some apps.
Some, like Dext Prepare (previously known as Receipt Bank) allow you to take a simple snap of your spends and send it straight to your accounting platform. Others, including Futrli Predict, can help you predict your short term cashflow, as it recognises when invoices are due to be paid. This is perfect for start-up tech businesses and could also help in the current financial climate.
If you're an IT provider or a tech company that offers a subscription service, a good app to look at is GoCardless. With this neat app, your customers can set up an automated Direct Debit to pay you every month. It can be used for one-off Direct Debits too if you need to send to one to anyone.
Managing your customer relationships is important too. One way of doing this is with Capsule CRM. This nifty app is an online portal that works with just about any accounting platform and has everything you need to build and maintain strong customer relationships.
Here to help
We know tech plays a big part in accounting today and are always looking to be at the forefront of that tech, so if you need help making a decision on what accountancy systems would be best for your tech company, please get in touch. Whatever you decide on, we promise there'll be no more spreadsheets, which is always a good thing.
Want to know more about The Base?
The Base is a grade A office and co-working space in the centre of Warrington that's home to many market leading digital tech companies. You can also get business support from The Base, including marketing, tax, legal advice, as well as help with innovation. and research and development.
Contact us for more information.