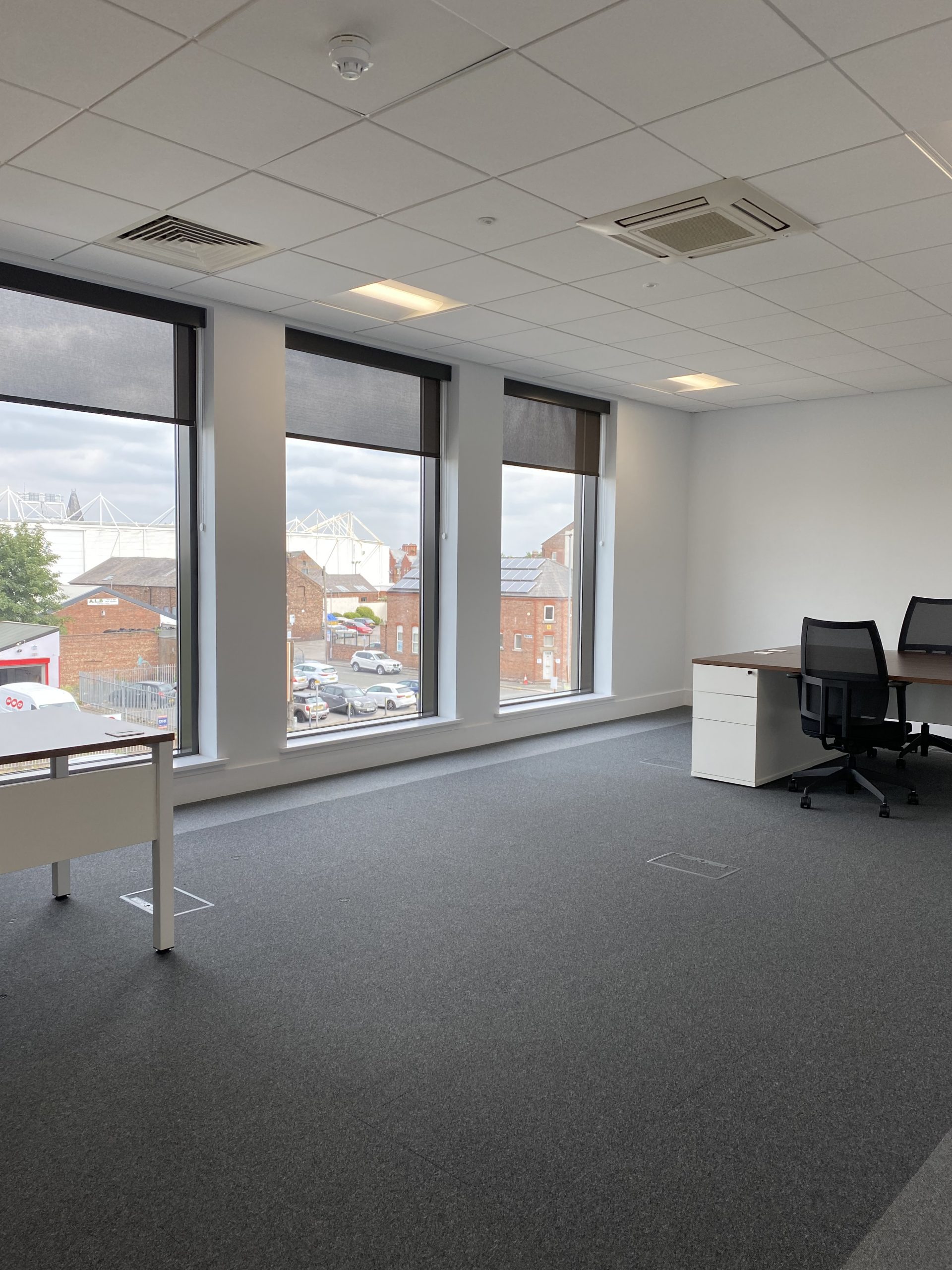 When you think about the perks of office life, things like free tea and coffee (and even biscuits), chill-out areas, and bringing your dog to work are likely to be high up the list. Aside from a nice desk, a working computer, coffee break area, and other features, what else are employees be looking for?
One you might not think about – or even be aware of – is the presence of natural light.
Natural light is something many people take for granted. You open the curtains or blinds and it's there, streaming through your window. But not many people know about the real benefits it provides, especially in the workplace as many offices rely on lights powered by electricity. They choose to keep the blinds, or the curtains always closed. If the office features floor to ceiling glass windows, these are usually heavily tinted to keep too much sunlight away. However, natural light is the top perk any employee can get in an office and you can find out more below.
Seasonal affective disorder (SAD) is when you feel a change in mood as the days get shorter. This is to do with the effect of the reduced amount of natural light in the hypothalamus in the brain as the darker evenings kick in. You might know this as your internal body clock – darker evenings make you feel more tired. Being exposed to natural light can keep this feeling at bay and make you feel more energised and improve your mood.
Natural light also provides vitamin D, which is essential for health benefits. If you don't get enough, it can lead to serious problems with your bones, muscles, and teeth. It's particularly important to keep your levels topped up during the shorter Autumn and Winter days, so having a reliable source of natural light is very important.
Another added benefit of natural light is that it can help you sleep better (and don't we all need some extra sleep). It makes you feel alert in the day and sleepy when it's dark, so your body is ready for bed in the evening, this is thanks to something called the circadian rhythm, which naturally follows sunrise and sunset. Only being exposed to artificial light can interfere with this and upset your sleep pattern.
Too much artificial light can also cause eyestrain and headaches, known as Computer Vision Syndrome (CVS), which – according to a study by Cornell University in 2017 – affects around 70 million workers globally. It can also increase incidents of SAD in people. Long workdays spent indoors with no or little access to natural light can leave you feeling fatigued, down, and less positive about coming to work. That will lead to decreased productivity and possible absences among employees.
So, there you have it. Natural light really should be your number 1 office perk. It can improve productivity, creativity, collaboration, and boost employee wellbeing and health. And the good news is that it's free for everyone too. Simply having offices with lots of windows is one straightforward way to make sure your employees can get access to it, for example, as can encouraging them to spend outdoors at lunchtime.
Want to know more about The Base?
The Base is a Grade-A office and co-working space in the centre of Warrington that's home to many market leading digital technology and advanced engineering companies. Whilst calling The Base your home, you will have access to free business support, including marketing, tax, legal advice, as well as help with innovation, research and development.
Contact us for more information.