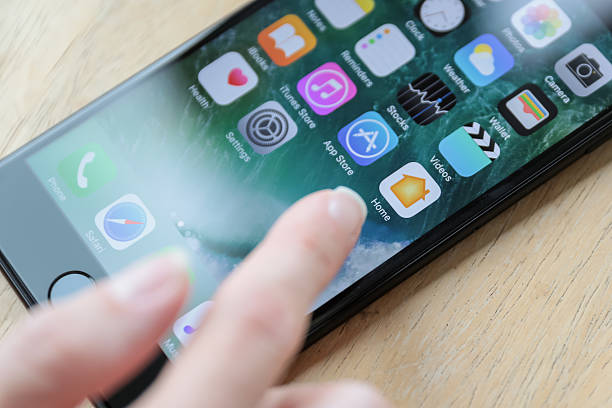 The 10 best business apps for 2021
There are thousands of apps that can help you successfully run your business. They can help you be organised, allow you to communicate more efficiently, synchronise files across devices, and even provide your employees with company benefits. But, with so many to choose from, how do you know which smartphone apps are the best for your business?
Here are the top 10 apps we think you should consider for 2021…
1. ShipStation
This app is a handy tool if you buy and sell products online. ShipStation is compatible with well-known platforms, such as Amazon and eBay, to help you process orders, track your shipments, and just about everything else you need with ecommerce.
2. FreshBooks
You might already know about this cloud-based accounting app. If not, it's worth a look if you want to set up automatic billing and create invoices from any device, and even accept card payments from your smartphone.
3. Unifyle
This free app lets you unite files (as you might have guessed from the name) stored separately on other online storage apps. It's compatible with DropBox, Sugarsync, Access Box, and many more. It also handles security for you, and you can use it to give your employees mobile access to all their files in one place.
4. DocuSign
Got important documents you need clients or employees to sign quickly? Then DocuSign could be for you. Send quotes, contracts, letters, or anything else you need signing and get an e-signature back. It's secure and simple to use.
5. SOS Backup
This award-winning app protects precious personal data, particularly that of your customers. All information is stored securely on the cloud with multiple layers of encryption across multiple devices. A free trial's also available if you're not sure it's for you.
6. Fuze
Need to talk to your team? Grab a video-chat anytime anywhere on any device with Fuze. You can get up to 1,000 people together on a conference call if need be, in full HD. It's also fully compatible with Microsoft Teams.
7. Expensify
Help your employees keep track of business expenses easily. They can scan and upload unlimited receipts, link bank accounts and corporate cards, and submit their expenses from their smartphone. Expensify can detect duplicates, verify transactions, and simplify your auditing processes.
8. TripIt
Another app that's as useful to your employees as it is to you, TripIt puts all business trip details in one place. Flights and train journeys are stored alongside meeting times and itineraries, plus extra details like maps, directions, weather forecasts for the trip, and even what terminal flights leave from.
9. Slack
This nifty app is great for collaborating on projects, or for communicating within teams. You can send messages to individuals or groups of people, edit documents, and get live notifications on things you're working on.
10. Buffer
Schedule social media posts, including video and pictures, and track engagement stats on multiple accounts on your mobile. Buffer's perfect for business owners who want a simple way to manage their social media marketing and have all the analytics at their fingertips.
Missed your favourite from this list? Tell us which business apps have changed the way you do things.
Want to know more about The Base?
The Base is a Grade-A office and co-working space in the centre of Warrington that's home to many market leading digital technology and advanced engineering companies. Whilst calling The Base your home, you will have access to free business support, including marketing, tax, legal advice, as well as help with innovation, research and development.
Contact us for more information.