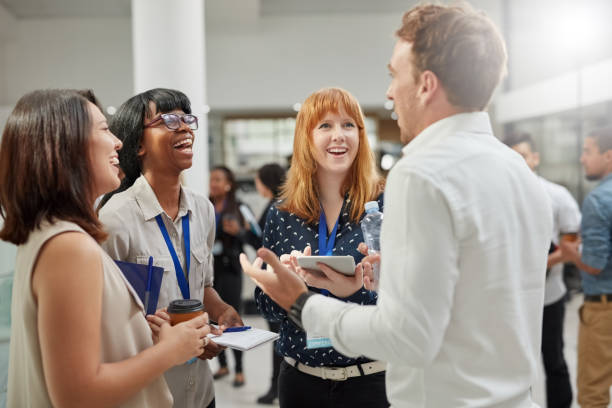 If you check out the dictionary definition of the word cluster, one of the results is: (noun) – a number of things of the same kind, growing or held together. Apply this to business and you can probably guess some of the advantages. For example, having like-minded businesses or ones that complement each other in close proximity makes perfect sense. Collaboration becomes easier, which in turn means developing new products or services is quicker too, but what other things can you take away from being in a business cluster?
It's a tried and trusted tradition
The cluster concept is nothing new in business, of course. Obvious examples include Silicon Valley and Hollywood, while in the UK we've got East London Tech City and our own Base Tech Hub in Warrington, home to leading digital tech and advanced engineering companies, as well many other instances both past and present.
Better networking
Another advantage to being part of a cluster is having a proper network around you. This can provide you with industry insight, sort out your supply chain and form partnerships with people you know. It can sometimes take years to establish a network, so having everyone you need on your doorstep is definitely a big benefit.
Rapid growth
Remember the definition of the word cluster mentioned earlier? It talks about growing, which is something you can do faster if you're in a cluster. How? By things like winning business from, and with, your cluster buddies, and working with them on projects and products, particularly if the other business is bigger and more established than you.
Local talent
Recruitment can be a whole lot easier if you can take your pick of the local talent. If you're part of a cluster where people know there are lots of attractive, innovative businesses to work for, they're going to want to be a part of it. Often, businesses clustered together will mean a great infrastructure for employees too, such as improved transport links, a pleasant location to work in, and shops and restaurants nearby.
Competitive advantage
This fits in with the previous point. People will move to where the jobs they're interested in are, which means companies can compete for their attention. This is what happened in Silicon Valley as programmers and engineers flocked to California to get the best roles with the best salaries and benefits in the start-ups and big players located there.
Improved visibility and reputation
Being part of a cluster with a great reputation can really help your business, as it can be associated with quality. Most film production companies in America, for example, want to be set up in Hollywood, as films made there are seen as the best in the world, and its influence on the industry is still enormously powerful. Just having a presence in your industry's 'Hollywood' can instantly boost your company's visibility and reputation.
What about the influence of the online world?
While it's true the internet has meant it's possible to instantly talk to anyone anywhere in the world, so location shouldn't matter, it's clear business clusters and being near to organisations like your own is still a real advantage.
Want to know more about The Base?
The Base is a grade A office and co-working space in the centre of Warrington and home to many market leading digital tech and advanced engineering companies. If you would like to join us and be a part of our business cluster, contact us today.