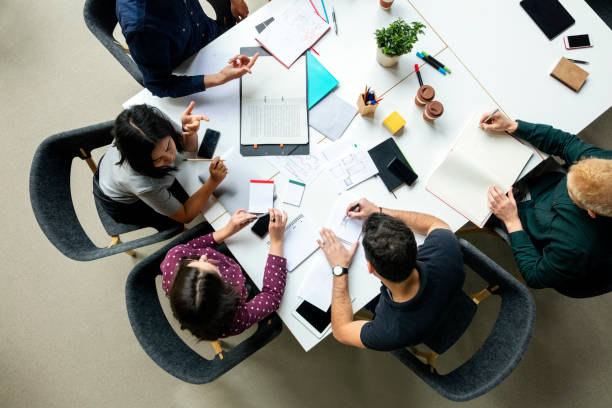 While we're still living through such uncertain times when everything always seems to change very quickly, making business decisions for the future can be difficult. But that doesn't mean you should put important things like rebuilding your business or reviewing strategies and tactics off.
So, with that in mind, here are five tips to help you make the right decision in such a volatile climate.
1. Don't rush into anything
It's easy to think that decisions need to be taken very quickly in times like these. That may well be true, but it's important to give anything you do some thinking space. Take a breath, consider your options, and do what's right for your business. Focussing on what needs doing and taking stock will be better than acting impulsively and making the wrong decision.
2. Take advice from others
There's a temptation to think that you need to make all the decisions yourself because you're the boss. Sometimes this is the case, but having a team around you can help ease the burden. They can help you see the bigger picture, consider something you might not have thought about before and provide expertise in certain areas. Collective decision-making can invest people into the process and lead to smarter decisions being made.
3. Being right might mean being unpopular
Sometimes you just need to get stuff done, even if you know your staff, customers and shareholders might not like it. Think how many times you see politicians and people in power having to do this, especially during a national crisis. Taking the tough, but correct, decision is always better than taking the easy option that might only provide a short-term answer to a problem.
4. Small decisions are just as important as big ones
Getting the seemingly minor decisions right can be as vital to your business as the major ones. While they might not hit the headlines, the effects of smaller decisions are sometimes seen further down the line. A good example of this is where Netflix reduced the quality of their stream slightly at the peak of the coronavirus pandemic to help cope with extra demand. Hardly anyone noticed yet this almost insignificant action probably stopped the internet crashing.
5. Remember it's not 'business as usual'
Doing things the way they've always been done simply isn't an option anymore. You need to be flexible, adaptable and be prepared to do things very differently where necessary. As well as the traditional revenue and cost decisions, you need to factor in the safety and resilience of your people more than normal as they'll want to feel re-assured you're looking after their welfare while at work.
Want to know more about The Base?
The Base is a grade A office and co-working space in the centre of Warrington that's home to many market leading digital tech companies. A perfect community for collaboration and business support. Contact us for more information.