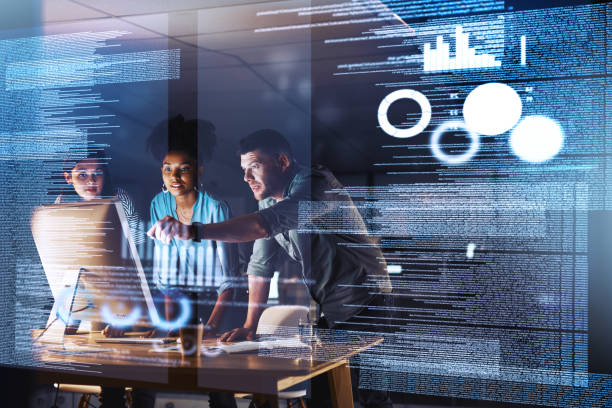 What will offices of the future look like?
So, now we're all starting to return to the office following months of working from home, will the physical office as we know it be different? And what about in 10 years' time, how will the office of the future look?
Starting with the first question, most businesses still see the need for somewhere for everyone to get together. However, instead of everyone being there all at the same time, the office is now becoming somewhere employees meet up to collaborate, innovate, and have team meetings a few days a week rather than working there 9-5, Monday to Friday. Going to the office to work every day isn't the expected norm. Employees might not even have their own regular desk or workstation and will have to hot desk when they're in the office.
This move to a more hybrid way of working means the physical look and layout of offices are changing too. Fewer desks and more social spaces will be the order of the day, as will a more open plan look. Digitisation had already started to shape this change, but Covid-19 has undeniably accelerated it as people were forced out of their offices.
Tech will continue to play its part in the near future, and innovations like touchless entry points, automated temperature checks, social distancing sensors, and automated cleaning systems will become more prevalent to help employers keep their employees safe. And facial recognition may soon replace swipe cards and intelligent signage will be installed to help people find their way around.
Flexibility of space will be important too. Closed offices can become open spaces at the click of a mouse and configuring areas to fit how many employees are in on an individual day will be instantly possible. Presentation screens can be hidden away when not needed and connecting everyone together, whether they're in the office or working remotely, will be much simpler than it is today with immersive and virtual technology.
It's also possible offices will have more integrated facilities than now. We're used to coffee shops and cafes, but as our lifestyles change, services like childcare, laundry, and hairdressers could become a regular fixture as employers put employee convenience at the forefront of their thoughts. Employee well-being will continue to grow in importance too, with green spaces, gyms, and other health and leisure resources common place in offices of the future.
And taking things a stage further, could we see bedrooms and quiet spaces where people can refresh and recharge themselves, or go and prepare for a meeting?
Want to know more about The Base?
The Base is a Grade-A office and co-working space in the centre of Warrington that's home to many market leading digital technology and advanced engineering companies. Whilst calling The Base your home, you will have access to free business support, including marketing, tax, legal advice, as well as help with innovation, research and development.
Contact us for more information.