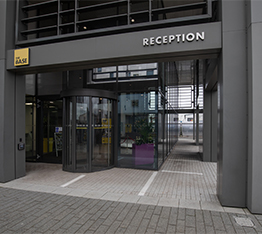 Warrington technology hub The Base has revealed a trio of lettings as the post-pandemic recovery gathers pace.
The 50,000 square foot grade A building focuses on attracting digital and engineering-led business and, says Stacey Marsh of Langtree, which manages the building for owners Warrington & Co, the deals demonstrate Warrington's economic resilience.
"Our tenants are nimble, fast-growing and entrepreneurial businesses and their confidence is indicative of the wider health of the Warrington economy," said Mrs Marsh. "Warrington is stepping up to the plate again as the north west's most dynamic business location, just when we need it most."
The deals will see digital marketing consultancy Vision 51, online publisher Riqueza Group and property services business TFC Homeloans join the building's growing tenant roster. They will occupy just over 5 per cent of the building's space, taking occupancy to 73 per cent. There are now 26 businesses employing more than 240 staff in the Dallam Lane premises.
Commenting on the deals, Eleanor Blackburn, business growth and investment lead at economic development agency Warrington & Co said: "Warrington's appeal as a hub for digital businesses continues to grow, with The Base as its nexus. What's particularly encouraging is that, as the town's economy emerges from the pandemic it seems to be attracting more high-growth businesses with the potential to transform our economy and skills base."
The Base has a comprehensive building management regime in place to ensure its hygiene and cleanliness during the COVID-19 crisis and beyond.
Want to know more about The Base?
The Base is a Grade-A office and co-working space in the centre of Warrington that's home to many market leading digital technology and advanced engineering companies. Whilst calling The Base your home, you will have access to free business support, including marketing, tax, legal advice, as well as help with innovation, research and development.
Contact us for more information.